The Repair Process
Once your estimate is complete, your vehicle starts its repair process at our state-of-the-art collision facility. Our technicians complete several steps to ensure a quality repair.

After ordering any necessary replacement parts for your vehicle, a craftsman removes all damaged elements. This allows our technicians to concentrate on any damage that may have been done to the inner structure of the vehicle.

After the structure has been restored, the new parts are then installed. At Tom's Body Shop, we combine up-to-date techniques with top-quality paints that give your vehicle the look of a brand new car.



Our Guarantee



Tom's Body Shop issues a Limited Lifetime Warranty with each repair that it performs. Although it is not transferable, it is good for as long as you own your vehicle.

In addition to our warranty, the manufacturer of our paint products, provides a Lifetime Nationwide Warranty that covers cracking, peeling, hazing, chalking, and even fading. We are able to issue these very strong warranties as a result of the quality and detail put in to every repair performed by Tom's Body Shop.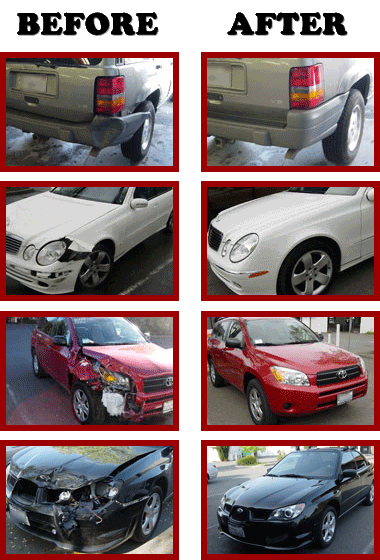 ---